After a long absence, India made its presence felt at the Venice International Film Festival, part of the historic biennale of the floating city. The 79th Venice international film festival was inaugurated on the 31st of August at the Lido of Venice. The inaugur red carpet included celebrities such as Catherine Deneuve, Roberta Armani, Raoul Bova and a surprise appearance of former Secretary of State and First Lady of the United States, Hillary Clinton.White Noise directed by Noah Baumbach inaugurated the film gallery this year.
India has been conspicuous with its absence the past few years, and since 2020, the pandemic put a damper on the celebrations. This year started with a new chapter in India-Italy cinema relations with Roberto Stabile visiting India in July. Stabile is the Advisor to the Italian Ministry of Culture and Rome's point person for audio-visual projects.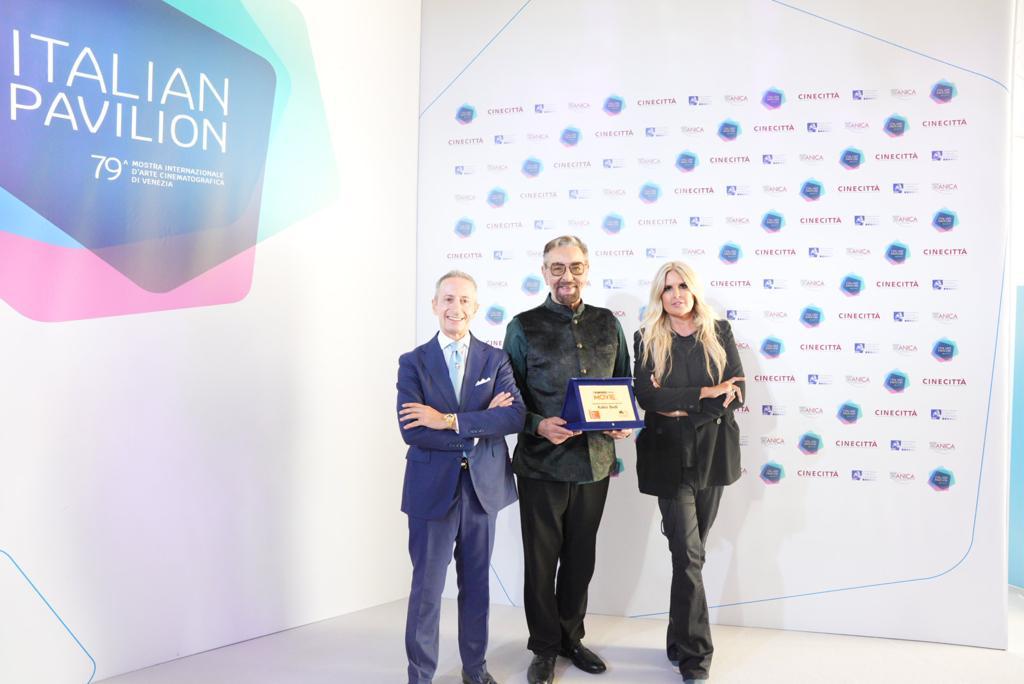 As a result of this visit, the Italian Pavilion at Venice this year hosted a Focus India panel, entitled "Italy and India: building a common audience". Meenakshi Lekhi, Minister of State for Culture, sent a video message stating the importance of culture for two cultural superpowers Italy and India.
Veteran Indian actor Kabir Bedi, was awarded a lifetime achievement award at this occasion.Bedi has an immense fan following in Italy having broken barriers decades ago to star in the Italian television series "Sandokan", a pirate series in the 1970's which is still very popular. For over 40 years, Bedi who is well known for roles in India as well as Hollywood has been the "unofficial" ambassador between India and Italy for cinema. The award was a gesture of gratitude for Bedi's contribution.
Italy's ambassador to India, HE Vincenzo De Luca addressed the gathering remotely from Delhi. He underlined his efforts and that of the embassy to promote films as a catalyst of people to people relationships between both countries. He also announced, in partnership with the Italian Ministry of culture, the embassy in delhi  and the consulates in Mumbai, Bangalore, Chennai and Kolkata will be launching an Italian film festival in october which will screen award winning Italian films for the first time.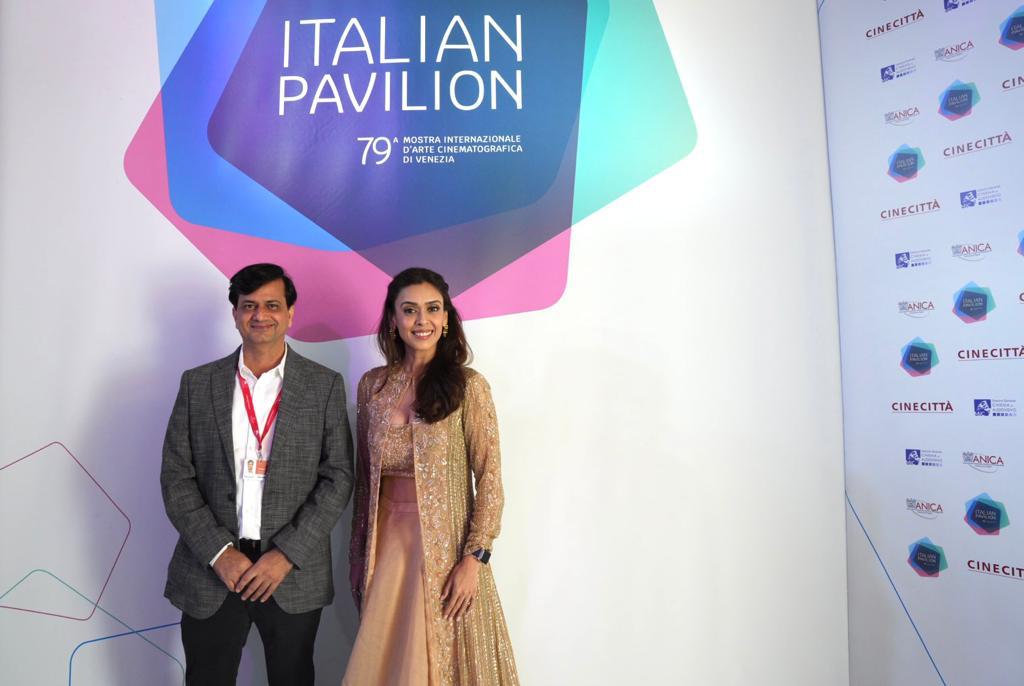 In the following panel India was represented by Ravinder Bhakar, the Managing Director of the National Film Development Corporation of India and actress, producer and steering committee member for IFFI, Hrishita Bhatt.  While Bhakar stated the importance of encouragement of co-production between the two countries, Hrishita illustrated the common thread of storytelling which historically binds India and Italy. Both plan to spend their time at the Venice Film Festival drawing attention to the International Film Festival of India (IFFI) to be held in Goa in November 2022 and hope to maximise participation from several countries.
Thanks to the efforts of Roberto Stabile and the Indian delegation a significant Italian participation is expected in Goa this year. Other speakers at the panel included producer Gugliemo Marchetti and Cristian Zedic of the cartoon segment where there is strong collaboration between India and italy. The panel also saw the participation of delegates of several countries as well as journalists such as veteran Naman Ramachandran of Variety. While this year the only Indian film screened was Satyajit Ray's "Shartanj ke Khiladi" we hope that this new era of cooperation will lead to more participation of films from both sides and this will lead to more Indian mainstream directors being featured at international festivals such as Venice.