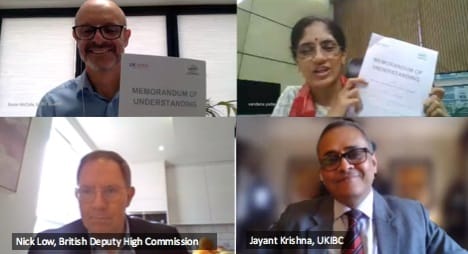 A shocking revelation by an Indian asset to GoaChronicle opens up a Pandora's box of questions and exposes the deeprooted penetration of Pakistan-ISI in the political machinations of India. ISI cultivates Indian politicians to lobby in the interest of the Pakistan government.
The Indian asset is currently still in the service for the Indian government therefore he decided to reveal this information under the strict condition of anonymity.
As an Indian asset, he was assigned the task to gather intel on Pakistani diplomats. He developed a close cordial friendship with a former Deputy High Commissioner of Pakistan who was stationed in India in the late 2000s. The Pakistani diplomat was later transferred to Bangladesh after his tenure in India.
The Indian Asset in his report to his handler in the Indian intelligence agency reported the following intel inputs from the Deputy High Commissioner of Pakistan.
"Indian Politicians are not reliable. They are a greedy lot. During my tenure, I cultivated Mr. Digvijay Singh the prominent Congress politician. In the period I had almost about 17 meetings in different hotels in Delhi, Gurgaon, and Mumbai, and every time I handed over more than 3 to 15 crores in these meetings.
The meetings were held for the purposes of lobbying but he did not produce any result. We would also travel to Mumbai on the same flight. We had our rendezvous in JW Marriott in Andheri. 
My government wanted a proposal for opening a branch of Habib Bank in India to be approved. On behalf of the Islamic Government of Pakistan, I paid a total of 30 crores to Digivijay Singh and his accomplices. But he could not prevail upon the same and one Mr. Halder, Director IB vetoed the proposal.
Thereafter, we sought the help of the Himalayan Bank of Nepal for carrying out the agenda of our Government but some R&AW officer prevailed upon the Himalayan Bank and in the end bargain I was left in the lurch. My Government grew suspicious of me.
In the Batla House encounter also he took 2 crores from me when he was accompanied by some people from Azamgarh. But he did not do anything and the money was taken away by Dr. Mohammaed to Gulf.  Digvijay promised action against the concerned officers. 
Digvijay Singh also promised to deflect the focus from the 2008 attack. The meeting was held in Mumbai and Union Minister Mr. Antulay was also present. Both these gentlemen were paid huge amounts of money, with Antulay promising that he will shake the Parliament and ensure divert the attention of the government and public. All he did was make an irrelevant and ineffective speech which had no effect as promised by him
During one of the meetings one MP Mr. Abu Azmi was brought to me by Mr. Digvijay Singh for which I paid him money at the behest of Digvijay Singh, but Abu Azmi also reneged on the promise.
Another meeting with an MLA of Mumbai Mr. Azam Khan was also paid money to carry out certain Missions in Maharashtra but he was also found to be very ineffective and the Islamic Republic of Pakistan's money was sunk.
Mr. Kripa Singh a Minister in the Government of Maharashtra, would insist that he would take fake  Indian Rupees three times the amount. He would also insist that some of our outfits should source arms from his factories near Lucknow in Uttar Pradesh. He had a lot of contacts in Uttar Pradesh in Banks. He could introduce Fake Indian Rupees through these contacts very easily.
The above are only some cases and there were many other overt missions for which I paid my  Government's money to the pointsman Mr. Digvijay Singh for which I would not show results. It is a matter of fact that money was also spent on hiring smaller Bollywood actresses engaged through Kripa Singh, for the benefit of our own High Commissioner Mr. Shahid Malik as well as many Indian political personalities. "
In order to protect the identity of the Indian asset, we cannot disclose or reveal his identity. We have, however, put in detail, the shocking inputs verbatim, that was a part of his report to an AD in the intelligence wing, which was shared with us.
The contents of the report indicate that ISI was working towards cultivating Indian politicians and even succeeded in cultivating some with money or honey trap.
Whether the report was forwarded to the Ministry of Home Affairs is not known to the Indian Asset. His job ended at sharing the input he gathered from the former diplomat of Pakistan with his handler.