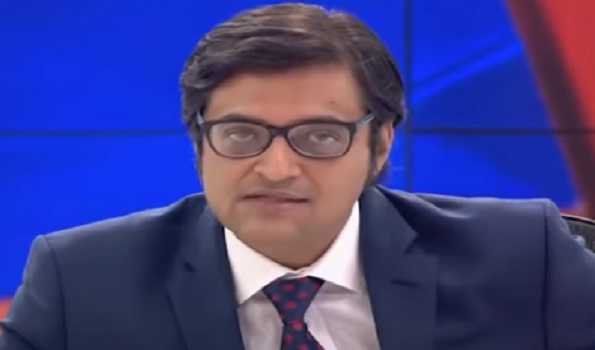 Mumbai: Claiming to continue with its investigations Mumbai police summoned Republic TV Editor-in-Chief Arnab Goswami to the NM Joshi Marg Police station to interrogate him over a case filed against him for reportedly making provocative statements during his TV debate.
Goswami was summoned at 2pm and made to wait till 5pm before being called in by the Mumbai Police. He had requested the Mumbai Police to complete the interrogation so he can be allowed to carry out his professional responsibilities. The 3 hour delay would now mean that he could miss his 7pm show 'Poochta Hai Bharat' show on Republic Bharat. 
Interrogation of Republic TV Network CFO S Sundaram ended at 5pm, 6 hours after it began.
Mumbai Police indicated that they may call Goswami in for questioning again.
Arnab Goswami and Group CFO S Sundaram have so far faced 18 hours of questioning in the first round of interrogation in the Palghar Lynching case. 
In the interrogation on the Bandra Migrant gathering case today, Arnab Goswami & S Sundaram have together been through 7 and a half hours of questioning. In all they have been through 28 hours of questioning in the times of COVID-19 in hotspots.
"We will continue to fight this case with the truth on our side," expressed Goswami when he came out of the police station after his questioning.