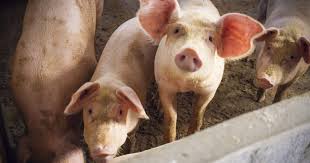 Beijing: A new strain of swine flu – G4 EA H1N1 – has been identified in China by scientists. This was reported by scientists in the journal Proceedings of the National Academy of Sciences.
Scientists in their report revealed that the virus is carried by pigs but can infect humans and has the potential to become a pandemic. 
While it is not an immediate problem, according to the scientists, it has all the hallmarks of being highly adapted to infect humans and needs close monitoring.
The new flu strain is similar to the 2009 swine flu, but with some new changes. 
With regards to G4 EA H1N1, scientists say that the available flu vaccine might not be able to provide immunity from the virus. The virus can grow and multiply in the cells that line the human airways.