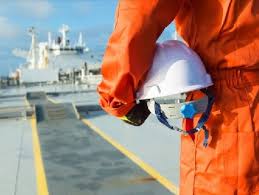 Respected Sir,
I am a Master Mariner by profession and a proud citizen of India. India's battle against the COVID 19 pandemic has been heartening to see and the results so far have far exceeded everybody's expectations.
Sir, you have lauded the efforts of doctors, health workers, airline staff and the common citizen of India in their fight against this virus and your humanitarian efforts to get the stranded citizens of India back home via the 'Vande Bharat Mission' has been appreciated by one and all.
However every success story has its fair share of failures and herein lays the reason for my appeal to you.
I write to you on behalf of the thousands of Indian seafarers who are stranded on board ships having completed their required tenures on board and looking for a way to get home to their loved ones. 
The uncertainties caused by the travel restrictions are having a detrimental effect on our mental health. Since we are not stationed at one particular place, it is impossible for us to be part of the 'Vande Bharat Mission' flights.
There seems no hope for regular international flights to operate from India in the near future and this further exacerbates our mental turmoil.
However we are a resilient lot and are still keeping the global supply chain running by delivering energy, food, medicines and other essential commodities in this time of crisis.
We ensure that the vital necessities reach areas where they are so desperately needed and in return we only ask for an avenue to get relieved and return home to our families.
Our employers are doing their utmost for our welfare on board and this has eased the pain to an extent. They have even explored the option of chartered flights to carry out crew changes but with limited success.
I believe that their well-meaning efforts have hit some procedural road blocks which gives us the impression that the government sees us as "Corona Carriers" rather than "Corona Warriors".
We are in fact the safest people to welcome back to the country as our disciplined way of life ensures that we have been following all precautions and guidelines laid down by the various governments and medical associations.
I sincerely appeal to you to recognise us as an essential work force, as various other countries have already done, and clear the hurdles for the seafarers to travel to and from the country.  The Indian shipping fraternity will forever be in your debt for this recognition.
Respectfully Yours,
Capt. Namit Choudhry
Letter of Appeal