On Saturday, a team of railway officials released a preliminary investigation report on the Balasore tragedy, which stated that signal was first given and then taken off for the Coromandel Express, one of the trains involved in the mishap, which then entered the loop-line and collided with the goods train. The number of lives lost in the accident was recorded to be at 238 in the report, after which the number has gone up to 261.
Apart from this, more than 900 people have been injured in this major accident, involving the Yashwantpur-Howrah Express, the Shalimar-Chennai Coromandel Express, and a goods train in the Balasore district of the state of Odisha, which took place in the evening on Friday, 2nd June.
The preliminary investigation has revealed that the signal for train number 12841, Shalimar- Dr MGR Chennai Central Coromandel Express, was given for passing through the Up Main Line, and was then taken off. However, the reason why the signal was given and then taken off was not made clear in the report. The Superfast Express entered into the adjacent loop line and collided with the goods train and derailed.
The report also read, "In the meantime, train number 12864, Yashwantpur-Howrah Express, passed through the Down Main Line and two coaches of it derailed and overturned".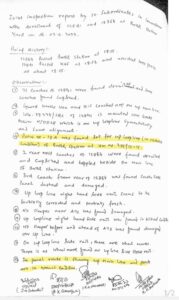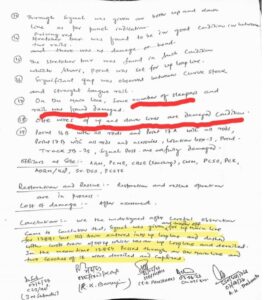 The preliminary report 
As per the report, 21 coaches of the Coromandel Express, which entered the Loop Line derailed, and some overturned. The Guard Brake Van and H-1 (First AC) coach were found on the Up Main Line, and the engine of the train was found mounted on the goods train.
A detailed investigation into the major accident will now be done by the Commissioner of Railway Safety, who comes under the Ministry of Civil Aviation.