On Saturday, 3rd June, Prime Minister Narendra Modi visited the Balasore train accident site along with Union Railways Minister, Ashwini Vaishnaw, and took stock of the situation, along with interacting with the concerned officials. Following this, he also visited a hospital in Balasore to have a word with those injured in the tragedy. Till now, more than 260 people have been declared dead.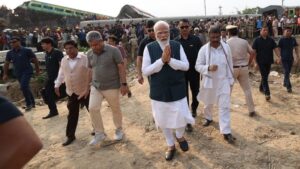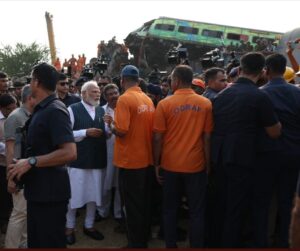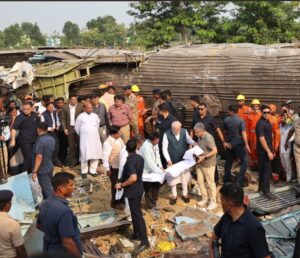 After the visit, talking to media, PM Modi said, "Instructions to carry out every kind of investigation have been given, and whosoever is found guilty will face strict legal action. I would also like to thank the government of Odisha, and the officials of the state's administration, who, using all the available resources, tried to help the affected people in this situation".
"I also thank the citizens of Odisha, who, in this tough situation, tried helping the victims with steps like blood donation, and assisting in the rescue operation. Especially the youths of this area worked hard all night long. With their support, we could expedite the rescue operation", added the PM.
He further said, "The Railways has applied all its might and resources in the rescue operation, for relief in the future, for the rapid restoration of the tracks, and for making sure that travel is normalized again quickly".