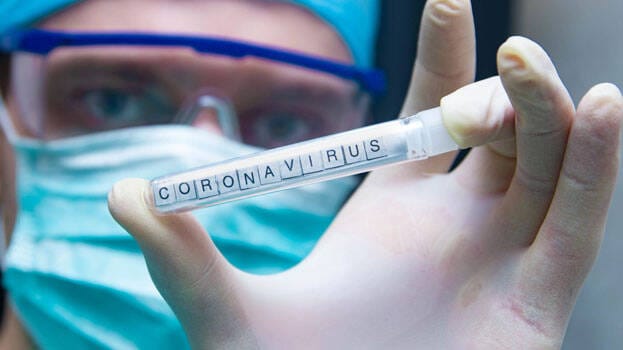 Imagine! If fate called you to be in the most difficult position during the coronavirus pandemic – right in the centre – meeting and treating patients suffering from the deadly contagion COVID-19. Would you have smiled through your arduous responsibility or would you have cursed fate for putting you in a life-threatening position.
Everyday thousands of doctors around the world are putting their lives at risk to save people. 
They are our first-line of defence at this time of a health crisis that has devastated the world. – over 5.3 million infected with COVID-19 and over 3.40.000 deaths. 
They are our warriors fighting for us not at any national border but in our hospitals in our cities, so that we can live.
It is not easy a job to do especially when no health system in the world has been equipped to deal with such a pandemic. There is no vaccine to deal with virus. The virus is contagious and rapidly spreading globally.
Everyday you come to hospital and see more cases piling up. It is a strain on the body, on the mind and even the soul. But I am sure not the spirit, because the doctors continue to work tirelessly.
Some doctors themselves have been infected while treating patients.
No one knows the severity of the virus or even the nature. Yet everyday our medical warriors are out there in the battlefield, fighting each day with the same commitment to saving and protecting lives.
Many stay away from their own families for days. Many stay away from their own families to keep them safe from infection. Many silently sacrifice their lives in order to save our lives.
I try to understand the pain of the doctors in their inability to deal with the growing numbers of cases but I will not be able the comprehend the disappointment a doctor would feel in not being able to treat a patient with adequate equipment and medicine or save a life. 
Doctors are our first line of defence but they are also the first line of offence from patients and their families. 
They are often abused, yelled and even assaulted by patients or their families, if they cannot safe lives or do not have adequate facilities to treat patients in their hospitals.
No doctor ever wants to lose a life. It is inherent to their nature to save lives. They will always do their best within their limitations. To attack or berate a doctor is to attack the warrior out there saving you and your family.
If it was not for the doctor, our nation and the world would not witness a growing number of recoveries.
Everyday thousands of patients are being cared for by doctors and medical staff. It is their job, they are doing it without complaints and doing it to save lives. They could have sat at home, under some pretext or another but they have not.
Learn to respect that sacrifice and commitment.
Some of the most developed countries in the world with dynamic and robust health systems in the world have failed and fallen short of facilities, medicines and equipments to deal with the rapidly increasing COVID-19 positive cases. 
India is only a developing country; we have just started moving towards creating a robust health system, we will have inadequate facilities and equipments, even not enough hospital beds in most cities to deal with northward climb of patients. 
Yet our doctors work with all their limitations are working with dedication and devotion towards saving lives.
As a common citizen. I wanted to take time-out to personally thank all the doctors and medical staff all around the world.
You are the true warriors.
Your work is commendable and appreciable.
If it were not for your commitment to saving lives, we would have seen many more deaths and families losing loved ones.
Thank you for risking your lives to save ours.
Thank you working in some of the most trying conditions and yet staying focus to your duty of saving lives.
Thank you for taking all the abuses and attacks, yet staying committed to your duty of saving lives.
Thank you for putting our lives first before yours in this time a global health pandemic.
Thank you for putting our families first before your own families.
Thank you for being the angel in our time of darkness.
Thank you for showing us that you care for us.
Thank you Doctor for donning the COVID Warrior suit.
May you and your family always be blessed.