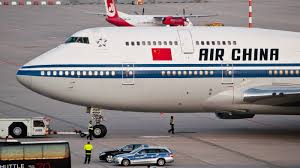 Washington DC: The US President Trump's administration is to ban the Chinese passenger airlines from flying to the United States.
This move comes as a retaliation to Beijing prohibition of US airlines resuming flights to China.
The order which was published today will take effect on June 16. Sources inform that the order could come into effect earlier.
Tensions between the United States and China have escalated sharply in recent weeks as the countries scuffle over the origin of the coronavirus pandemic.