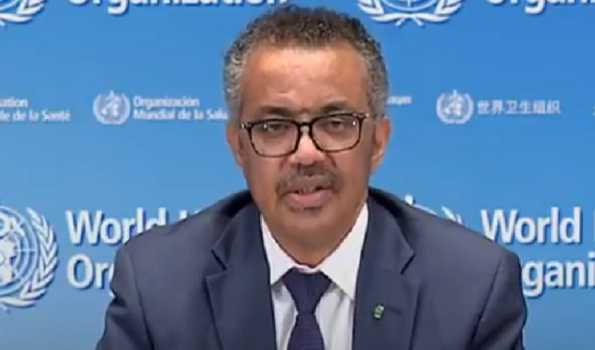 Geneva: At a time when 7.1 million have been infected and over 407,000 have died due to the coronavirus pandemic, Dr Tedros Adhanom Ghebreyesus, Director-General, World Health Organisation advices those protesting across the world against racism to do so safely.
Speaking at the global media briefing from Geneva, Dr Tedros said, "WHO fully supports equality and the global movement against racism. We reject discrimination of all kinds. We encourage all those protesting around the world to do so safely. "
He further advised protestors to as much as possible, keep at least 1 metre from others, clean your hands, cover your cough and wear a mask if you attend a protest.
"We remind all people to stay home if you are sick and contact a health care provider," Dr Tedros asserted.
Over the last couple of weeks, US witnessed violent protests across several states due to the murder of George Floyd by police officers. Though the protests initially started off as protests for justice, it soon turned into violent protests with riots, acts of arson and robbery. 
The protests against racism triggered due to the death of George Floyd has spread to other countries. People have been coming out in large numbers to speak against racism but in some situations the protests have taken a violent turn outside of America as well.