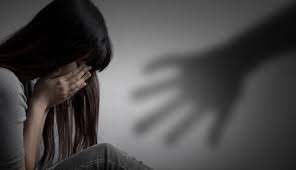 Goa is considered to be one of the safest states in Goa for women to live in and also one of the safest tourist destinations for women. However, surprisingly on a yearly basis over 200 women go missing in Goa. GoaChronicle.com investigates. 
A look at the National Crime Records Bureau (NCRB) data reveals throws up a shocking statistic. 743 women were missing in Goa between 2016 to 2018. In 2016, NCRB reported 235 cases. In 2017, 274 missing women were reported and in 2018, 234 missing women cases were reported to the Goa Police.  While the NCRB data is collated from the information based on the cases filed at a police station, it does not give you feedback on the status of the cases or closure if any. So there is no official data on the status of the missing women cases in Goa after the cases have been filed in the public domain. 
GoaChronicle.com team has been repeatedly requesting the office of the Director-General of Police, Goa for a case by case details on the missing women by email, phone calls, and even social media platform Twitter but we have received no response so far.
Auda Viegas of Bailancko Ekvott shared her views on the missing women cases in Goa, she said, "These women were never found, there are many possibilities. They could have been victims of women trafficking, murdered, or sold. Most of them were teenagers. When parents of the girls report a missing complaint, the police conclude it as a love story. Sometimes, the girls when found don't want to go back even if they're minor. Also, society has to co-operate. I would not blame it on one side. The police I have worked with, in such cases were lethargic and assumed the girl ran away. When I am a part of such cases, I pursue the case, I am constantly after it. During Covid-19 the crimes on women have been increasing. There is a lot of domestic violence and abuse women go through. Domestic violence is not a family matter and police too should not see it as a family matter. Also, now, it is not like before. Women are independent and take a stand for themselves. Missing women is a serious issue and police should treat it as one."
"Women run away because of unbearable domestic violence. Sometimes, migrants move to Goa and live as a couple. The women may move back to their native place in another state. It's not known what happens to the women. These migrants have different names on their documents like Aadhar card and Ration card. When these women go back to their villages, it's difficult to trace them with a fake identity. I have also been a part of cases like a case was registered on a missing girl by her mother. After a couple of days, the mother went missing. Trafficking is a major reason for missing women. Also, when domestic workers run away, their owners register a missing complaint. There are also rape cases happening around and in Goa, which is yet another reason for missing women. Sometimes, young girls run away. When they are found if minor they're sent home. If they're not and do not want to go back, the police do not interfere" expressed Bailancho Saad, Convenor, Sabina Martins.
Arunendra Pandey, President of Anyay Rahit Zindagi (ARZ) opined, "We've worked with the majority of cases of the women who were trafficked from other states to Goa. Most of them were adolescent girls. Largely, there have been elopement cases as well. The girls develop a friendship with guys and elope. Since the girls being minor, it becomes a kidnapping case. And the elopement cases usually involve the person they already know. There have been cases where the missing woman has been traced and yet the case is still open. Concurrently, the police are unable to trace the women and the cases are still open. Also, the police, do not follow the Standard Protocol Procedures and delay the investigation. It is mandatory to register the cases on the part of police under The Protection of Children from Sexual Offences (POSCO) Act. However, the missing complaints of minor girls and adult women are considered and handled differently. It is an issue of the upbringing that women are taught to believe that it's their responsibility to work out the marriages by tolerating the nuisance of their husbands. In some cases, women continue to live with the culprit because they do not know where to go otherwise. There's a lack of laws and existing laws are not strictly implemented. Certain services, protocols need to be introduced for the betterment of women."
No NGO in Goa has a firm answer to what happens to the missing women in Goa but most opine that human-trafficking could be one of the primary reasons for women missing in Goa. The moot question is whether the Goa government or Goa Police know the moot reason for the rise in missing women cases in Goa and have the cases being closed or left open and unsolved. More frightening would be the probability of them being murdered or killed but no one knows.
GoaChronicle.com opines that missing women in a state is a serious concern and the people of Goa must know what happened to the 743 women missing from 2016 to 2018. The data for 2019 and 2020 have not been collated by NCRB.
| | |
| --- | --- |
| Year | Number of women missing in Goa (NCRB Data) |
| 2016 | 235 |
| 2017 | 274 |
| 2018 | 234 |