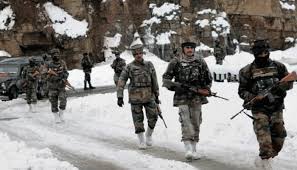 Srinagar: China suffered 43 deaths in the face-off with India at the Galwan Valley in Ladakh.
Highly placed officials sources of the Indian Army at Ladakh told GoaChronicle.com that China has indeed lost 43 members of its troops during the face-off with India and several more were injured. The damage the Indian Army inflicted on China has been intensive.
It was also revealed that Indian armed forces took decisive and an aggressive action against China after three army officers were killed including a Commanding Officer. Post the Indian attack, China retaliated at 17 of the Indian soldiers were killed.
Both nations are currently in talks over deescalating the tense situation at the LAC.