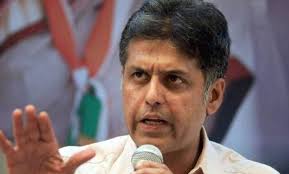 New Delhi: Former Union Minister and Congress leader Manish Tiwari got lost in a 6 and 9 position in an embarrassing tweet on social media further exposing the perpetuated lies of the Congress party.
On the social media platform Twitter, Tiwari like most Congress leaders started to attack the Narendra Modi-led NDA government at the Centre. He stated:
"When lockdown 1.0 was implemented India had 381 cases & 7 deaths. 
When Unlock 1.0 has been announced India is at 1,74, 198 cases & 4977 deaths. 
We are at No. 6 in the world in Number of Cases.
Seriously what does this government smoke ?"
Tiwari in his tweet states that We (India) are at No. 6 in the world in Number of Cases. This is a lie at this point of time because the number of cases in India are 1,76, 275 positive COVID-19 cases and 4997 death. According to WorldOMeters Data Tracker, India is currently at the Number 9 position with Germany on Number 8, France on Number 7 and Italy on No 6.
When lockdown 1.0 was implemented India had 381 cases & 7 deaths.

When Unlock 1.0 has been announced India is at 1,74, 198 cases & 4977 deaths.

We are at No. 6 in the world in Number of Cases.

Seriously what does this government smoke ?

— Manish Tewari (@ManishTewari) May 30, 2020