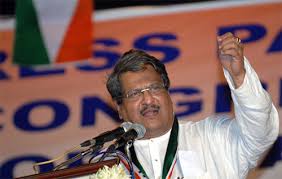 Panjim: Former Congress MLA Jitendra Deshprabhu passed away today at the Goa Medical College (GMC) Hospital.
His death, GMC reported was due to pneumonia.
Deshprabhu was brought to the GMC today afternoon due to a feeling of breathlessness. Rapid COVID-19 test conducted on him showed negative for COVID-19. He was put on a ventilator.
Deshprabhu was a Congress MLA who shot to lime-light during the mining scam. He was the only Congress MLA to be accused in the reported Rs 35000 crore mining scam during the investigations initiated by during Parrikar-led government in Goa.
Deshprabhu was a staunch critic of the BJP-led government in Goa and at the Centre.