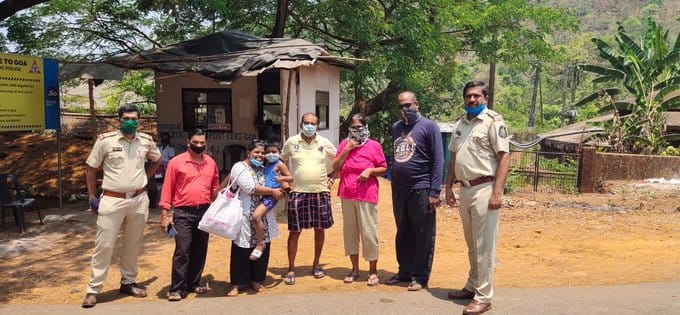 Panjim: Answering to a distress call on social media yesterday of a Goan – Natasha – living in Bengaluru requesting for assistance to reunite with her four-year child stuck in Goa due to the lockdown with his aged grandparents; Goa Police in consultation with the North Goa Collectorate ensured within 24-hrs that the child was reunited with the parents.
https://twitter.com/DGP_Goa/status/1249974761586819073?s=20
Natasha D'Souza had put out a distress call to the Chief Minister of Goa Dr Pramod Sawant requesting assistances. Concerned citizens on social media alerted Goa Police who got in touch with the parents and advised them about the formalities and paperwork that needs to done from Bengaluru and Goa.
This morning the child was reunited with the parents at the Goa-Karnataka border and the family have returned to Bengaluru.
Natasha, took to social media to thank Goa Police and Bengaluru Police 
I can't describe how grateful we are to the @BlrCityPolice, @PrinceArihan and @DGP_Goa along with the collectors office. My family is reunited. I will be sharing a detailed post soon https://t.co/rxRnX6bhuI

— Natasha_Dsouza (@Natasha83624886) April 14, 2020