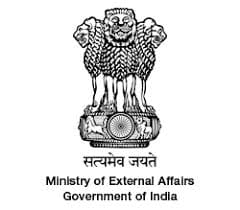 New Delhi: Though not openly admitting to coronavirus being a bio-weapon, India opens up discussion on coronavirus being a weapon of bio-warfare in the Ministry of External Affairs press note to media n the occasion of the 45th Anniversary of the entry into force of the Biological and Toxin Weapons Convention (BWC).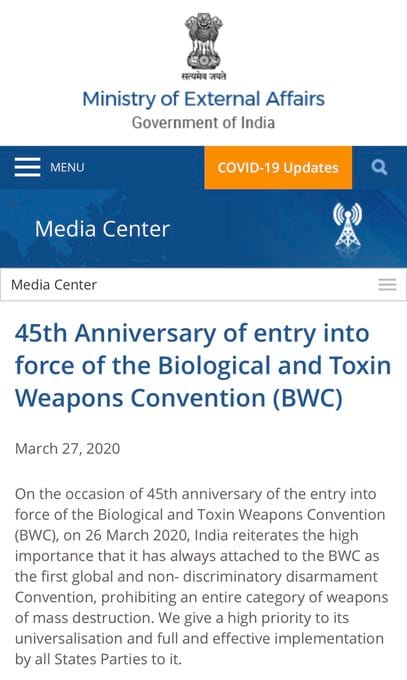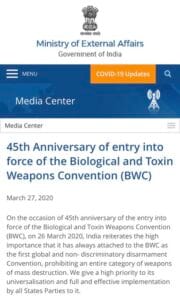 In the first half of the press note, MoEA focuses on India's view on biological and toxin weapons, "India strongly believes that the BWC must respond effectively to the challenges posed by the new and emerging scientific and technological developments of relevance to the Convention. India has been submitting an annual Resolution at the UN General Assembly on the "Role of science and technology in the context of international security and disarmament", which has been adopted by consensus."
The press note then draws our attention to the global pandemic coronavirus, MoEA states, "The global economic and social implications of the pandemic, caused by Covid-19, have underlined the need for international cooperation, including institutional strengthening of the WHO."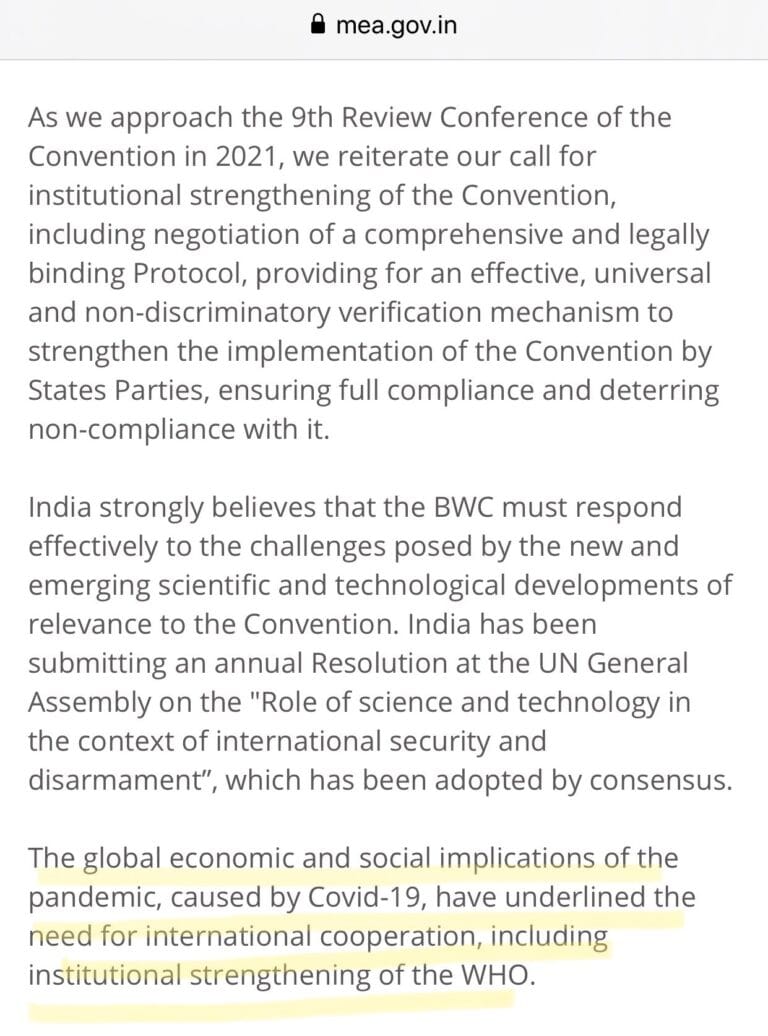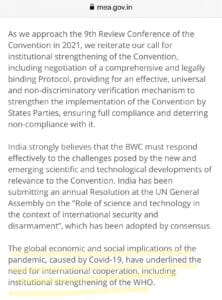 MoEA further expresses that India has also been highlighting the dangers from the possible use, in future, of microorganisms as biological weapons by terrorists through its annual Resolution at the UN General Assembly, titled "Measures to prevent terrorists from acquiring the weapons of mass destruction", which has been adopted, annually since 2002, by consensus.
The question the press note throws up due to the reference of coronavirus at a convention of biological and toxin weapons convention, is whether the Indian government is identifying with coronavirus being a bio-weapon.
The coronavirus global pandemic has seen 577,660 positive cases and 26,448 deaths.