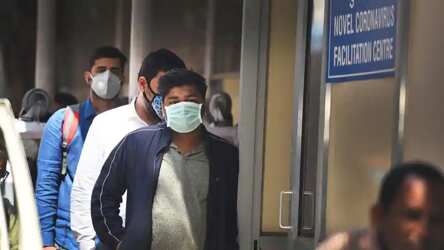 Panjim: Unknowingly, Johns Hopkins University (JHU) has exposed a propaganda to create panic and fear in India over the coronavirus pandemic by certain section of the media in India by stating that it did not authorise to use of its logo for the report on the Coronavirus impact on India.
Yesterday media news agency Indo-Asia-News-Services (IANS) released a story which was carried on many online news platform, that stated, Johns Hopkins University and the Centre for Disease Dynamics, Economics & Policy (CDDEP) ITS report oN the impact of the coronavirus virus pandemic in India stated that hospitalised cases can reach up to 25 lakhs in the country and 21-day lockdown may be ineffective to stop COVID-19 peak arriving in April-May-June infecting over 12 crore Indians.
However, following questions being raised on the study conducted by the Johns Hopkins University, representatives of JHU larification was put out on social media platform Twitter, stated, "The use of our logo was not authorised in this case and JHU is engaging with CDDEP on it."
https://twitter.com/JohnsHopkins/status/1243273073756901383?s=20
The report in media claimed that to reach these numbers, Johns Hopkins and CDDEP — a public health research organisation — used IndiaSIM, a well-validated agent-based model of the Indian population which has been published widely over many years and has been used for government decision-making.
The report also claimed that hospitalised cases can reach up to 25 lakh people in the High scenario, 17-18 lakh people in Medium scenario and 13 lakh people in Low scenario.
Now whoever with JHU tweeting that it had not authorised the use of its logo in this case (referring to Coronavirus impact report of India) and that it is engaging on this report matter with CDDEP, the reasons behind the release of the report raises questions on the intent to create fear and panic in India.