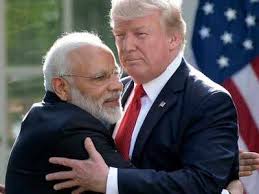 Namaste Mr Trump,
I admire your fight against terror and I respect that you are a friend of India.
Therefore, I am writing this open letter to you to keep you informed about Islamic radicals groups in US targeting India to spread terror.
As a journalist but more as a citizen of India, I have been tracking Islamic radical groups in India and mapping their terror financing network in India and internationally for several years. 
In 2019, post the Abrogation of Article 370, terror activities in Kashmir were dealt a sudden deafening blow. 
Terror operatives in Kashmir were strangled when the Indian government barred the communications network in Jammu & Kashmir. They went underground and some moved to other states in India. Political patrons with direct and indirect links with terror operatives were detained with no mobility to create chaos. 
The anger against the action on the Abrogation of Article 370 found its vent during the protests against Citizenship Amendment Act (CAA) 2019. India witnessed Anti-CAA protests in some cities in India.
It was during this time of the Anti-CAA protests in India, I started to investigate the group 'Stand With Kashmir'.  It started because a logo of this frontal organisation for Jamaat-E-Islami (JeI) was on a protest pamphlet circulated by Bollywood actor Farhan Akhtar on his social media account Twitter. The poster had distorted map of India; in which Kashmir was excluded from India.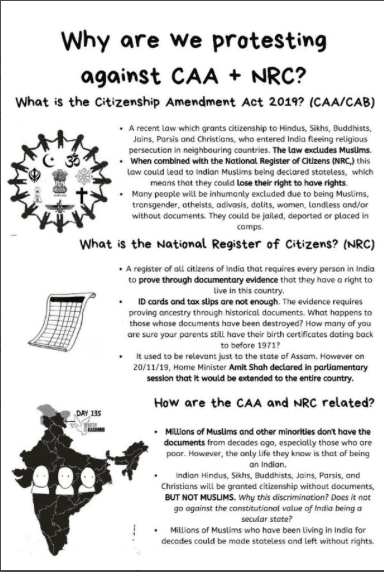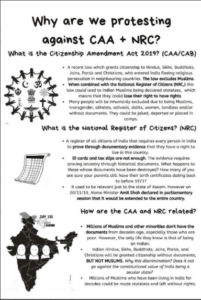 If Stand With Kashmir could garner support of a Bollywood actor such as Farhan Akhtar to take forward its message and orchestrate protests in Mumbai and other parts of India, its real intent is shrouded in a more diabolic terror warfare with India.
Simultaneously my colleague in the US sent me pictures of Billboards appearing in New Jersey. These hoardings had bearings of Stand With Kashmir and their sister affiliates in the US. I was stumped. Kashmir is an Indian issue. A billboard appearing in New Jersey would only mean that Islamic radical organisations in US are working against India's interest on a global stage. It surprised me even more because US is a friend of India. 
Stand With Kashmir is working on destabilising the communal harmony in India sitting in the US and working with Islamic radical groups in America. Here is the lies and provocation it is spreading globally on its website:
Till date, 70,000 people have been killed. 8,000 have disappeared—meaning to this day, no one knows of their whereabouts. Countless women have been raped, including the gang rape of women in the villages of Kunan Poshpora by Indian forces in 1991. A number of mass graves have been discovered.
During the militancy, over half a million Indian armed forces, including soldiers and para-military, became part of the permanent landscape of the region. Today, the region is the most militarized place on earth.
India's armed forces operate in a state of impunity and are protected by laws such as the Armed Forces Special Powers Act and the Public Security Act, which allows the state to arrest anyone for long periods of time without any due process.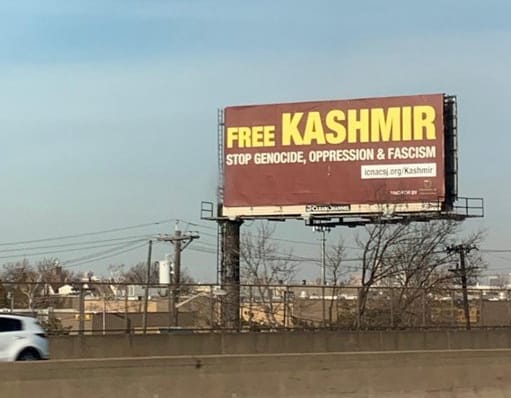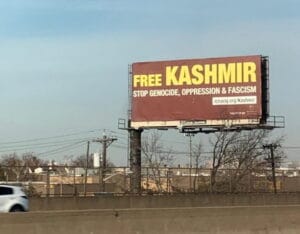 Dubbed by analysts as the "new intifada," Kashmiri youth protest the Indian occupation and the lack of political self-determination.
Initially, the protests were peaceful, as large crowds gathered to protest fake encounters, land transfers, human rights violations, and cases of sexual violence, demanding an end to the occupation and the right to a plebiscite to determine Kashmir's future.
As the protests grew in momentum, the Indian state responded brutally, firing live ammunition and pellet guns into crowds, arresting political leaders and youth activists, and oftentimes, declaring shoot-on-sight curfews in the region in order to prevent further protests from occurring.
Indian state brutality led to the phenomenon of kani jang, or stone throwing, as well as a new militancy. State repression and violence has increasingly gotten worse under the current Modi government."
In fact SWK used a US crowdfunding platform – Launch Good to raise funds for its Anti-India activities. Here were the six key points of their appeal in fund raising:
Immediate cessation of hostilities against Kashmiri civilians undertaken by GOI leading to their revocation of Article 370 and its protections
Restore the rights of the Kashmiri people by ending the communications blackout,  military-enforced curfew, blockades, and human rights violations.
Allowing UN and/or other international observers/monitors on the ground to document a comprehensive independent international investigation into allegations of human rights violations in Kashmir;
Resist efforts to repeal Article 35A of the Indian Constitution, which grants privileges and protections to residents of the state of Jammu and Kashmir, until a permanent solution is found with the will and agreement of all Kashmiris;
Releasing all prisoners detained for political reasons as well as those held in administrative detention without charge and/or trial.
Allowing freedom of movement including individuals, goods, essential supplies and transportation for residents of Jammu and Kashmir;
Commit to holding a referendum under international and UN supervision that guarantees a free and impartial vote as enshrined in successive UN Resolutions ensuring the Kashmiri people their right to self-determination.
In a report authored by Martha Lee, a research fellow Islamist Watch – a project of Middle East Forum in an Indian online portal – The Print, she highlighted vital information on SWK:
Across the country, SWK can be found forming university chapters, organising protests, sending representatives as guest-speakers to events, and working with various Islamist organisations such as the U.S. proxy for Jamaat-e-Islami, the Islamic Circle of North Kashmir. SWK has rapidly become one of the most influential voices in America on the subject of Kashmir.
SWK-championed prisoner is Yasin Malik,whom SWK describes as having "embraced nonviolent resistance." SWK does not mention that he "was arrested […] for his role in fomenting unrest in Kashmir during separatist agitations in 2010 and 2016 that was triggered by the killing of Hizbul Mujahideen commander Burhan Wani."
SWK also does not include the fact that according to India's National Investigation Agency (NIA), Malik visited the "Lashkar e Taiba (LeT) camps in Muree in Pakistan occupied Kashmir and addressed the LeT cadres there." LeT is a designated terrorist organization under U.S. law, and is best known for the 2008 Mumbai attacks, in which more than 160 people were murdered.
In March 2020, a court announced that it had "enough prima-facie evidence" to prosecute Malik for involvement in the "killing of four unarmed Indian Air Force (IAF) officials in 1990 in Srinagar."
Other SWK prisoners include Altaf Ahmad Shah, Peer Saifullah and Aftab Hilali Shah. All three were arrested with other separatists in 2017 on charges of "raising, receiving and collecting funds" for terror activities. According to the NIA, the militants were "acting in connivance with active militants of Hizbul Mujahideen, Dukhtarane Millat, Lashkar-e-Taiba." Another, Shabir Ahmed Shah, was "in touch with the global terrorist Hafeez Sayeed, chief of banned outfit 'Jamat-ud-Dawa' [a branch of LeT] based in Pakistan" and was given money to conduct separatist activities in Kashmir.
SWK is an affiliate of the Islamic Circle of North America (ICNA), which has openly admitted to its links with Jamaat-E-Islamia (JeI) – a banned organisation in India and has its operational headquarters in Pakistan and Bangladesh.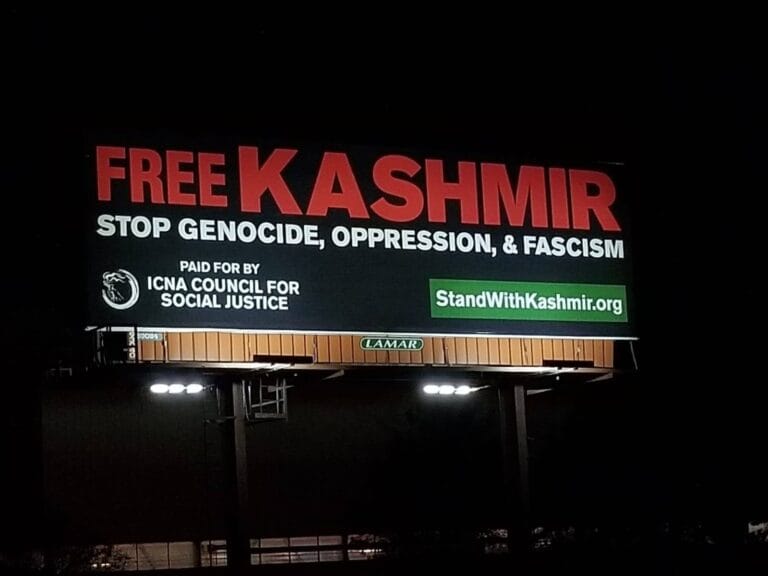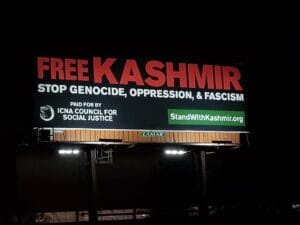 ICNA sister organisation is Muslim American Society (MAS) – designated terror organisation in the United Arab Emirates (UAE).
ICNA is also linked to Al Khidmat Foundation which is the charitable arm that assists in raising funds for the operations of JeI.
In November 2019, three American lawmakers have asked the US State Department to investigate possible terror financing links between two prominent American Muslim organisations and terrorist groups like Lashkar-a-Taiba and Hizbul Mujhadeen.
The three Congressmen – Jim Banks, Chuck Fleischmann and Randy Weber — in a letter to the State Department Coordinator for Counter Terrorism Nathan Sales stated:
"Specifically of concern are the innocuous sounding organization. Helping Hands for Relief and Development (HHRD) and their "sister organization," the Islamic Circle of North America (ICNA). While they sell themselves as innocuous Muslim civic society organizations. they are. in fact, arms of one of the most radical networks in the world. 
There is no serious doubt that ICNA and HHRD are part of Jamaat-e-Islami's international network. Indeed, the evidence is overwhelming and extensive.Vali Nasr of Johns Hopkins University's School of Advanced and International Studies names ICNA as one of the most important branches of Jamaat-e-Islarni in the world. Regrettably, there is significant evidence that Helping Hands for Relief and Development and ICNA are directly involved in terror finance. Indeed, Helping Hands for Relief and Development, under the guise of international aid, has openly worked with U.S. designated terrorist organizations in the disputed region of Kashmir. 
In December 2017, HHRD organized a conference in Pakistan. Other organizations sponsoring the event included the Falah-e-Insaniat Foundation, the charitable wing of the Pakistani terrorist organization, Lashkar-e-Taiba. In 2016. the U.S. Treasury Department designated the Falah-eInsaniat Foundation as a terrorist organization.'? But that's just one example. Another sponsor of the conference was a Pakistani charity named Al-Khidrnat, which is the main charitable wing of Jamaat-e-Islami. Al-Khidmat support the aforementioned Hizb-ul-Mujahideen, Jamaat-e-Islami's armed wing, a U.S. designated terrorist group, and works on projects that are run by Hizb-ul-Mujahaideen.'! But Al-Khidmat's ties to terror finance don't end only with other Jamaat-eIslami affiliated groups. In 2006, Jamaat-e-lslami announced that Al-Khidmat sent 6 million rupees ($100,000) to Hamas, another U.S. designated terrorist group, for their 'just Jihad." Moreover, HHRD's partnership with Al-Khidmat is not relegated to this one conference. Indeed. according to HHRD's 2017 report, HHRD had done 214 different projects with Al-Khidmat.
The ongoing tension and violence in Kashmir is a threat to peace and stability for both India and Pakistan. It is clearly in the best interests of the U.S. to keep peace in the region and not fan the flames of war. It is thus vital that the U.S. do whatever it can to stop the flow of any and all funds that we can to terrorist organizations operating in the region. Thus, we ask that you use the full powers of your office to further investigate the potential terror finance links between groups like ICNA and HHRD, and US. and UN Security Council designated terrorist groups like Lashkar-e-Taiba and Hizbul Mujahedeen. "
ICNA

A report on Middle East Forum by Sam Westrop exposed the links of Helping Hands for Relief and Development (HHRD).
It reported, "HHRD appears to have been working with both Al Khidmat and Hafiz Saeed's designated terrorist group, the Falah-e-Insaniat Foundation, for many years. A 2009 HHRD report mentions both organizations, and a Pakistani newspaper report reveals both HHRD and the Falah-e-Insaniat Foundation were working on the same projects."
The report further stated, "HHRD's dalliances with these violent Islamist networks are not limited to Pakistan. For many years, HHRD has regularly organised fundraising evenings and events at the Islamic Center of New England (ICNE), which is notorious for its regular promotions of extremist clerics. The former imam of ICNE was Hafiz Masood, the brother of the very same Lashkar-e-Taiba leader, Hafiz Muhammad Saeed. Today, Masood serves as a spokesperson for one of his brother's terrorist organizations in Pakistan."
Islamic radical groups in US funded by international bodies and some US charitable foundations are openly working with terrorist organisation and extremists. These groups are being sheltered in the US and are operating out of the US.
GoaChronicle has learned through our informer network in New Jersey that SWK and its affiliates ICNA, HHRD are planning next round of protests across India. The protests are planned in September and October this year.
Mr Trump your administration has the power to investigate and nip in the bud frontal groups of terror organisation such as Stand With Kashmir who are working against the interest of India and attempting to stir communal tension.
You are a friend of India. And India is a friend of the US.
Jai Hind!